Logseq Plugin API docs
This is a community-driven documentation for Logseq plugin APIs.
Samples 👉 https://github.com/logseq/logseq-plugin-samples
APIs 👉 https://logseq.github.io/plugins/
How to contribute?
The comments doc of plugin APIs is powered by Typedoc. You can improve the corresponding documentation by following the links below.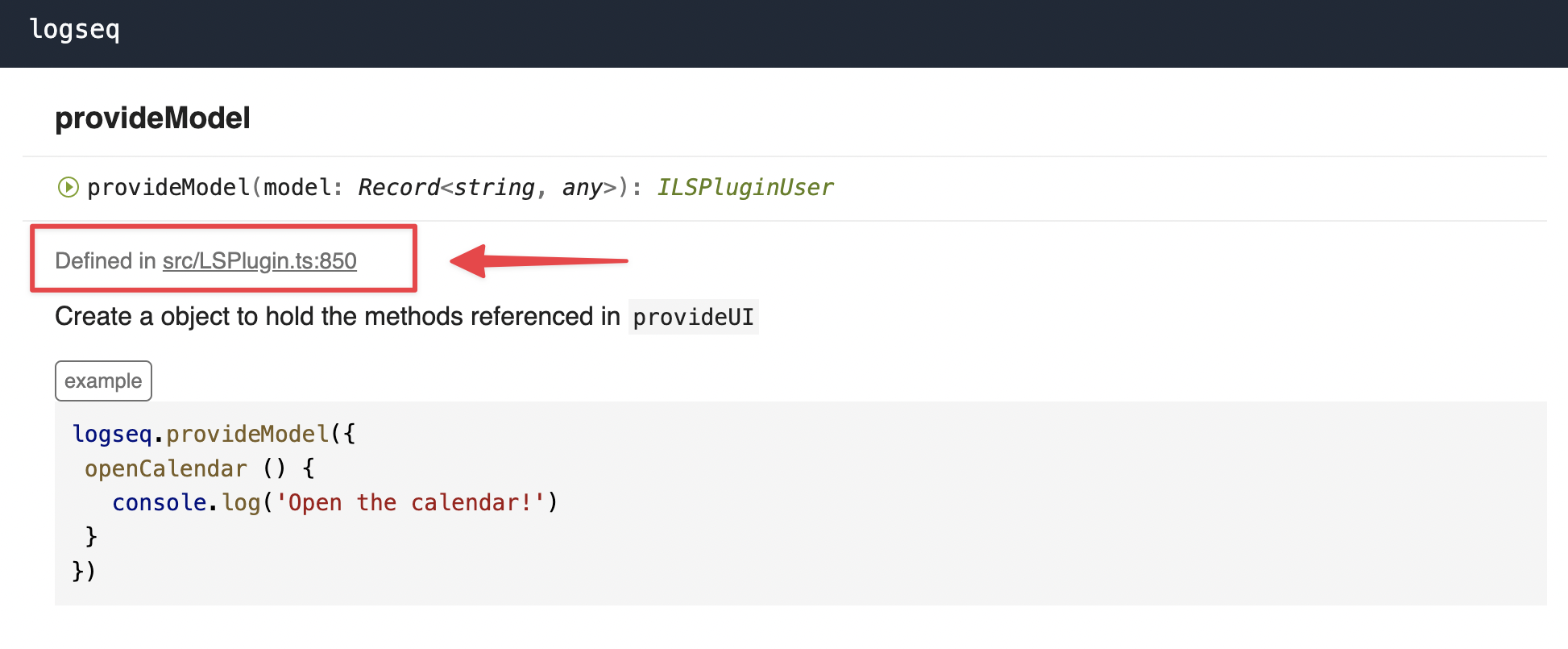 Another way is to provide some demo code or best practice instructions by the function of comments.